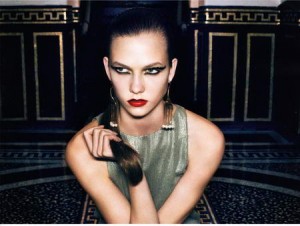 IMG Models by Models Direct
Models Direct were intrigued when they heard that IMG Models, one of America's leading modelling agencies, announced that they were taking on Karlie Kloss, the world famous supermodel, on as a new client.
Kloss, who Vogue Paris has named as one of the top thirty models of the last ten years, and who has ranked second on Models.com Top 50 Models list, has signed up with the New York agency in a bid to expand her current network and move towards better career opportunities. According to Models Direct, Kloss has said that IMG Models is the ideal agency for her, as she hopes to expand her horizons and travel more. She also said that she thought herself 'extremely lucky' to have had so many wonderful people around that helped her to establish her career in such a tough industry.
Kloss has just turned twenty, but she has been modelling since she was a child. She was first discovered whilst taking part in a charity fashion show, and during the last six years has worked with everyone from Donna Karan and Karl Lagerfeld, to Marc Jacobs and Zac Posen. The model credits her years of classical ballet training for her elegant stature and presence on the catwalk. This is one of the reasons why Models Direct is always eager to sign models that have dance experience, as these men and women tend to be naturals on the catwalk.
The Senior Vice President of IMG Models, Ivan Bart has said that he is proud to welcome such a prestigious model to their team, as Kloss epitomizes the very qualities which IMG looks for in their clients. Bart added that Kloss is an inspiration not only to the world of fashion, but also to the managers at IMG. Having already graced the covers of Newsweek, Harper's Bazaar and Italian Vogue, as well as several other top fashion magazines, Models Direct are certain that the move to this renowned modelling agency will spell even more success for the young beauty.