Most people associate modelling with women rather than men; however there are ample opportunities for men to model if they wish to do so. Models Direct has a whole host of male models on their books – here we take a look at the success stories of Lewis and Tom.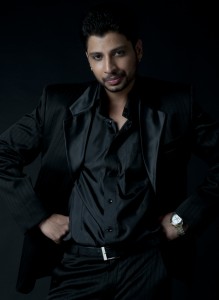 Like many new models, Lewis was feeling very nervous before his first Models Direct assignment; however as soon as he reached the venue, he was given a warm welcome by the photographer and creative director, which helped him to relax. Lewis found the whole process to be surprisingly simple and quick – it involved quite a few standing poses, including some waiting for a bus and talking on the phone. The final images are to be used in video games and advertisements. Lewis also remarked that the atmosphere during the entire shoot was very relaxed, which made it easier to pose naturally and do a good job. He left feeling proud of himself, and eager to do more assignments in the future, and has said that the experience with Models Direct was invaluable for his modelling career.
Tom felt quite confident before the Models Direct shoot. His first assignment was a rather unusual one, as the photographs were to be transformed into digital 3D computer images. He was asked to bring along a couple of different outfits for the shoot, including a casual one, and a slight more formal choice. Because the photographs were to be used for 3D images, the cameras were set up at almost every angle. Tom said that the poses were quite simple, ranging from standing to sitting down. After the shoot was finished, the photographer commented that he had the 'model look', which Tom said was a huge boost to his confidence, as he had felt he wasn't suitable for modelling before this, and the experience has been so positive that he is now seeking out bigger assignments with well known brands. As a final remark, he added that those thinking about signing up to Models Direct shouldn't hesitate to do so.